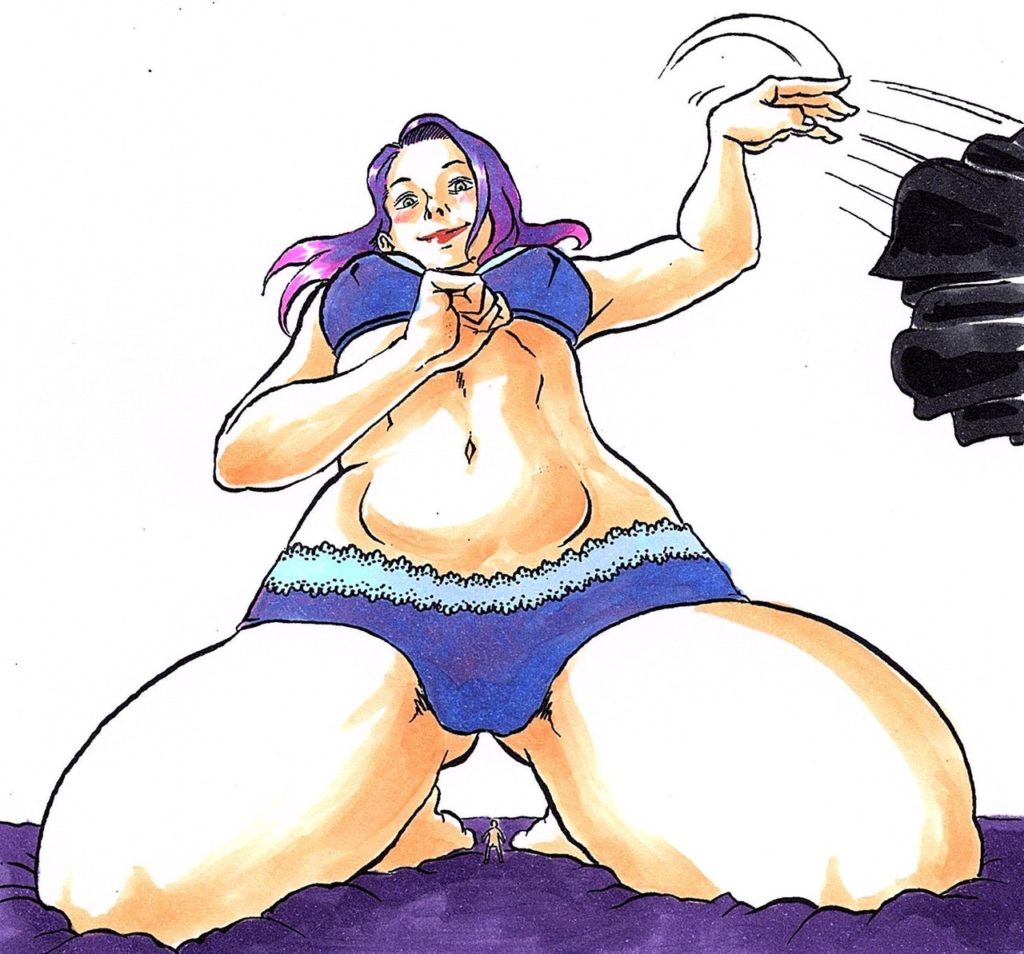 Call me Elle Largesse. I'm a sizshifting bisexual polyamorous kinky erotica writer who made my presence known to the "Giant/tiny" community on Tumblr in December of 2015. That community became the safe haven that helped me cope with size dysmorphia, embrace my sexuality, and find new multitudes within myself.
Three years and ten days after beginning this experiment in sensuality, I created this privately hosted website to continue the conversation and share my work on my own terms, with less threat of censorship.
This blog is mostly NSFW / 18 & up only. You'll find original writing and collages, and occasional RP. Topics covered include shrinking and growth, microphilia and macrophilia.
My name is Elle and my pronouns are she/her. I'm fine with Ms. Elle, Mistress Elle, etc. but please DO NOT CALL ME GODDESS. Ask before you assume my size.
I have a thing for licking, lips, insertion, breast expansion, and obscenely large cocks. I like very softcore "pre-vore" like tongue and mouth play, and that's about it. I'm not into hardcore violence but I have complex feelings about nonconsensual acts and a bit of a crush on butt crushes. Beware the puns.
Twitter: @mightytinygiant
Discord: mightytinygiant#3569
SFW G/t Tumblr blog: mightytinygiant-sfw.tumblr.com
All content and characters depicted on this blog are 18 & up and do not belong to me unless specifically noted. I'm happy to take down content at artist's request.
Commissioned Portrait of Elle by the ever amazing illustrator Karasu69.
Avatar & header by hyperrealist painter Kim Sung Jin.
Website hosting assistance from the wonderful Kreeyz.