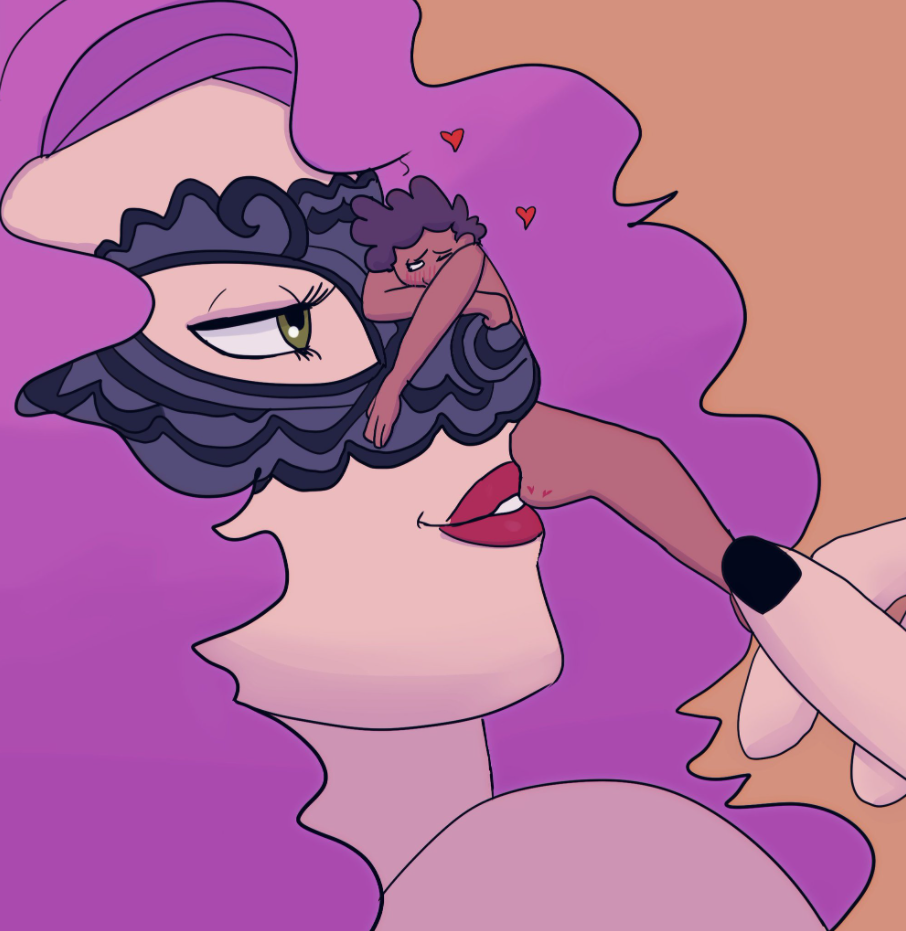 I recently commissioned the wonderful and talented BijouL33 to draw themselves tiny in the middle of a kiss with me.
It was part of a Your Character Here (YCH) project they made to fundraise a VR headset. As someone who also desperately wishes I could find a better way to experience my size feelings, I couldn't resist! I wanted both the artwork with that amazing intimate pose, AND the chance for Lee to experience being small. I felt strongly that the universe would be a better place when she had that experience.
The photo I used was of me in the black lace eye mask I wore to SizeCon in November 2021. I think they knocked it out of the park! I couldn't stop saying "WOW" for a full five minutes. It's an incredibly sensual work of art, and I absolutely love how they drew me.
Also. Tiny blushes. Tiny blushes are the best.
Lee identifies as non-binary and female and uses they/she pronouns. Do not repost this artwork without her permission.