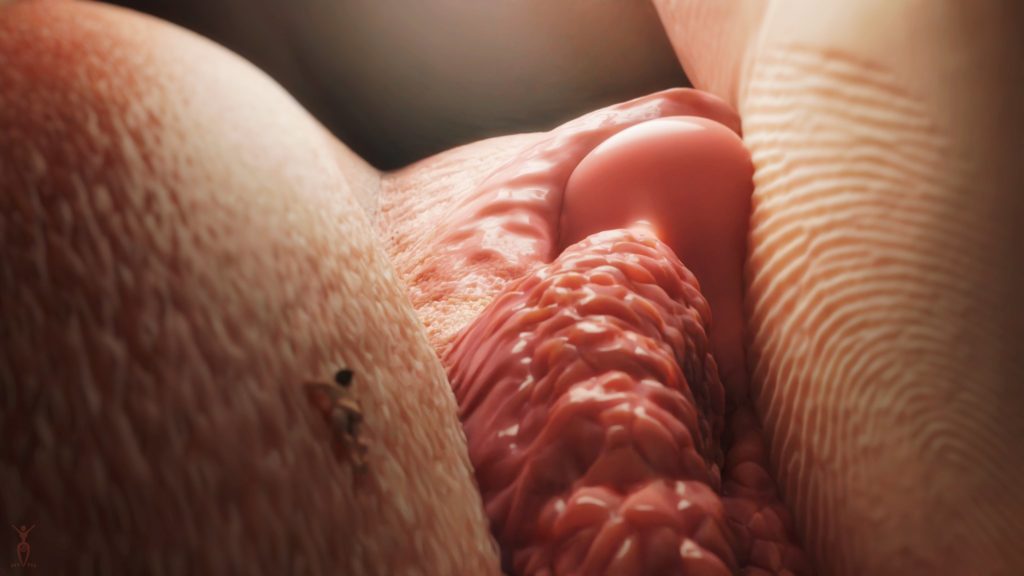 I'm thrilled to feature fan art from one of my stories!
Giantess Tina felt inspired by "Dear Professor: Part 2" and created this gorgeous render of a tiny scaling a woman's body to reach her massive clitoris. Look at that lighting! The ridges on that thumbprint! The incredible texture of the labia!
"This alien world," she wrote. "I ought to represent this minuscule professor climbing up hope, climbing up a potential and salvatory praise."
I am absolutely awed by her creation, her poetic words, and I am grateful to her for granting permission for me to feature it on my website. Thank you, Tina!
I first met Tina during the exodus from Tumblr, when we worked on the SizeTwitter manifesto to help newcomers to the community get their bearings. She is kind, generous, and mysterious. If you explore her work, be aware that her tastes often run darker than mine. If you encounter her in the community, know that you are speaking with a true gem.